A Life of
Simplicity,
Only $499.99
away
Need a Study
Buddy?
Scroll to see all of our Educational Applications
Need a Study Buddy?
Andreas can help you succeed in school, for he's the perfect studying resource. His data mining software is perfect for sifting through thousands of sources to find the information that you need. He can find simple information to help you learn the basics or find more in depth facts to help you master a subject. Unlike many other studying resources, Andreas is able to evaluate all components of an answers to see if you properly answered a question.

Andreas can help you with any subject. It derives its responses from reliable sources like scholarly articles. Simply multiple choice or short answer questions take only a couple seconds for Andreas to answer, whereas thorough responses can take a while.

Do not worry! Andreas is NOT going to let your child do homework without applying any effort! Andreas explains each of his responses and states where he got all of his information from. Andreas is intelligent enough to know when your children are asking him for help with homework, he will not reply with short and terse answers that they can just easily copy down without understanding. He will explain and teach the question to them.
Great for
Young Minds
Great for Young Minds
Andreas can also help your young ones. From the ages of 1 to 6, Andreas has a Teach Jr. function. He can keep your children entertained, and can constantly play educational games with them. With his built in screen, he can show your children many different educational videos for kids. You can customize what you would like to teach your children, anything from the alphabet and shapes to counting! Please note that you should not leave Andreas with your child for long periods of time if he does not have the babysitting module implemented.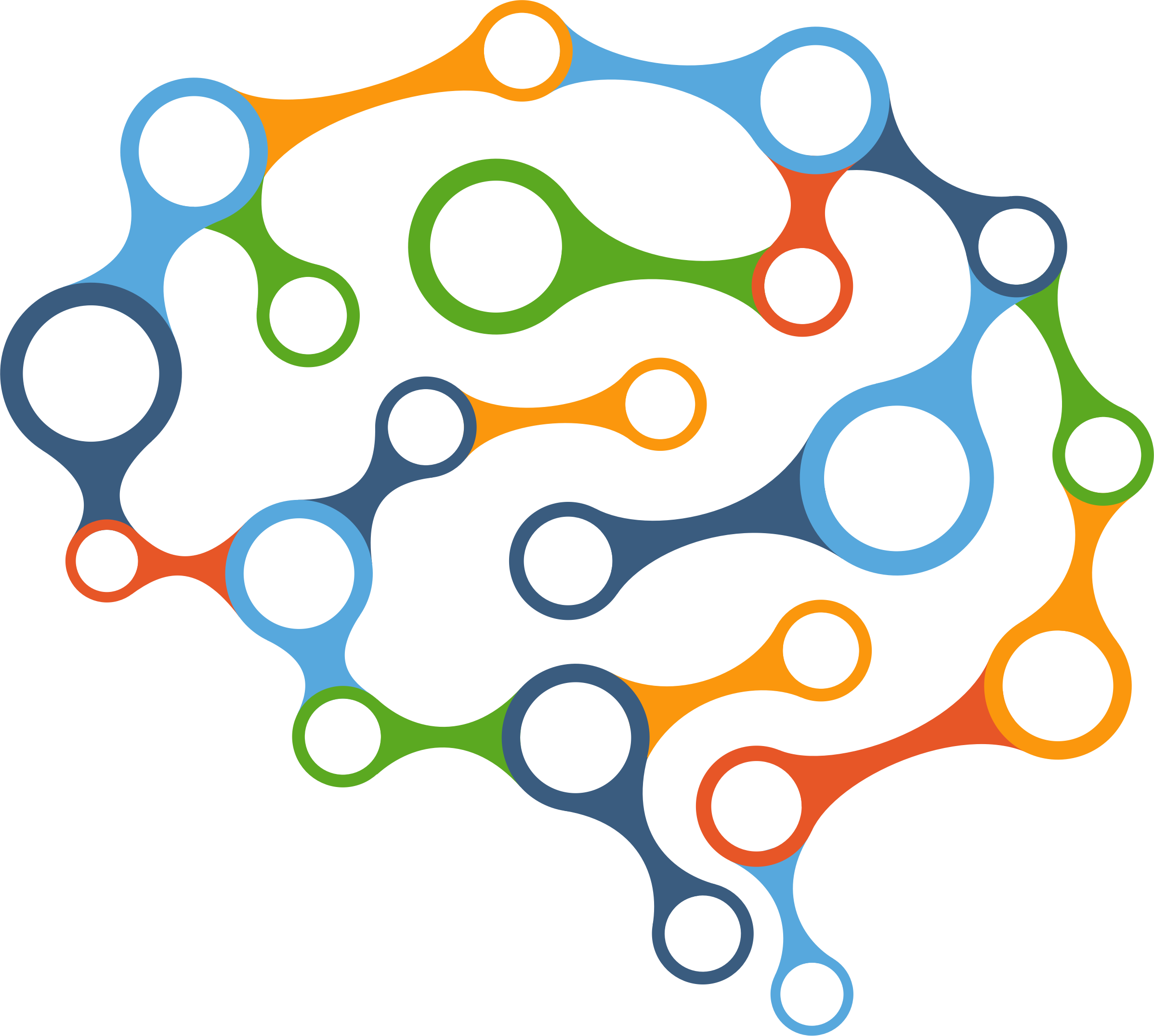 Useful Anywhere
You Go
Useful Anywhere
You Go
Andreas follows you around and can answer any questions you may have. If you are walking around the park and you would like to know what bird is chirping in the branches, Andreas can take an image of the bird and use his reliable resources to identify the bird. You can ask Andreas virtually any question and he will offer a short and concise reply. If you want to learn more, you can ask Andreas to 'expand his reply.' This will command him to give you more background knowledge on what you are looking for.

This function can be used for many questions, from the recipe of a certain meal or the circumference of our entire planet. There are no limits to what you can ask!
Sales, Stocks,
Andreas can Help!
Scroll to see all of our Business Applications
Sales, Stocks, Andreas
can Help!
Andreas incorporates a business platform that features sales and stock market modes. These modes make it easy to use Andreas for economical means and to better your business abilities.
Sales Function
Andreas has the power to be loaded up to a business website or other platform in order to sell a product in person. Using the versatile touch screen on Andreas, the product information would be displayed. For example, if an Andreas robot was bought to be used at a car dealership, its screen would display the dealerships website or any type of manual to buy a car. This website/manual can be hooked up using the back port in Andreas (a simple USB plug).

Once a computer is plugged into Andreas, instructions will pop up on your computer how to set this process up. This sales process also includes voice interactions which are set up the same way that talk to the customer using Andreas's personally adapted discussion feature and phrases that you as the business order can add.
Stock Market Mode
Andreas comes with an application labeled "Stock Market" that will open to your stock portfolio. Your stock portfolio will feature all of your personalized stocks along with tools and real time data information from all of the markets that include real time analysis. What sets Andreas's stock function from an ordinary stock trading website/app on a mobile device or computer is that there is real type Andreas analysis.
Andreas will send you notifications on extended devices when you are not around Andreas that will be suggestions on what stock moves to make at that exact moment. The technology behind Andreas's stock market analysis is that Andreas has the ability the pull information from every analytical stock website and make a stock market suggestion of where to invest or where to sell.
Andreas is a
Work, Power, and
Game Machine.
Scroll to see all of Andreas's Recreational Uses
Games
Andreas offers many game apps that serve as personal enjoyment for the user. These games are either electronic on Andreas's touch screen or some physical games. For example, Andreas can act as a card dealer in a game such as poker. Andreas can feed cards to all of the players, shuffle the deck, and enforce the game rules for a variety of card games. This feature serves as a valuable asset in casinos across the country in the future. Other games that are included are accessible through Andreas's screen that are very mentally rewarding and even educational.
Entertainment
Andreas is a specialized AI robot with insane processing capabilities but, Andreas is also a party machine. Andreas will host your parties with music and lights. Andreas's "eyes" light up to display disco lights and other party lights. The music provided by Andreas can be purchased as a module through Andreas Tunes. If you do not have this, other platforms are supported, including: Youtube, Spotify, Pandora, etc. Andreas will fit any party atmosphere with its various built in speakers and ability to connect to any other bluetooth speakers at any venue.
Questions? Ask
Andreas
Scroll to see all of Andreas's Research Uses
Research Uses
Andreas is a revolutionary robot that instills various capabilities into everyday life. One of these capabilities is, research. Andreas is able to pull up every major internet search engine into its data system to provide every piece of knowledge you need. With the immediate response vocal program, you can ask Andreas any type of question or command and Andreas will reply. The immediate search engine reply allows for maximum data that a single search engine such as Google cannot offer. Andreas is equipped with data mining software that allows him to sort through thousands of sources to find information most pertinent to your research. With Andreas you can increase research efficiency and increase discovery.
Use Andreas for
All of Your Personal Needs
Scroll to see all of Andreas's Personal Uses
Personal Uses
Andreas will work and educate but will also serve for various personal uses. Andreas can be hooked up to all of your electronics in your house through bluetooth. This allows all information from Andreas to be synced in other places as well. Music can be played through Andreas with two built in speakers inside of the robot. Andreas will personally serve you when you leave the house and Andreas will guard your house with sensors and motion detectors. This is the Andreas Home Defense System. Another way Andreas can benefit you personally is by being to go up and down stairs instead of being stranded on one floor of a house or building. Andreas includes Andreas Voice Talk/Discussion feature which is very similar to Siri on an iPhone; all you have to do is say, "Hey Andreas" and you can access the vast amount of information that Andreas contains with your voice. Also, Andreas houses various applications, the Andreas store in which you can purchase applications, and long range wifi connection.
Andreas includes many modules that can be purchased at an additional cost. Click Here to Go See All Modules
Back to Top
With Andreas, we aim to provide
only the best.
Scroll to see all of our implemented technologies.
Flawless Voice
Control and
Recognition,
you'll never have to
repeat yourself
The Andreas robot employs many technologies to create a positive experience for the user. For a user-robot interface Andreas uses a touch-screen and microphone to allow the user to easily communicate with it. Either by entering a command on the touch screen or saying a command such as, "Andreas get the mail."
There are hundreds of requests that you can say to Andreas. He will recognize each of your requests perfectly and react with an appropriate response.
"Andreas, can you check if the kitchen stove is still on?"
Furthermore the touchscreen allows Andreas to better communicate with the user by displaying images, text or video. Andreas also has the capability to talk to allow even better communication between it and the user. Andreas is also equipped with voice, facial, and retinal recognition software to make sure that only you can use it. It is easy to tell Andreas who to listen to.

Additionally Andreas has top of the line movement technology. A four wheel drive base provides stable movement, additionally each will is able to pivot gives the robot a full 360 degrees of movement. Each wheel and motor is also mounted on a bendable leg allowing the height of wheels to change. Perfect for driving up stairs or navigating rough terrain!

Of course Andreas wouldn't be an AI if it couldn't learn, so Andreas has amazing machine learning technology. Andreas is able to see different patterns and learn them. For example, Andreas will notice that you get a certain package in the mail every Saturday, and it will eventually automatically pick up the package for you instead of you having to tell it.
Back to Top
Safety
Safety
Safety is a large priority of the Andreas experience. The users safety is important in order to have the robot function correctly and to be a reliable assistant during various tasks. Andreas features state of the art motion sensors in order to avoid obstacles while being indoors and outdoors. These sensors are extremely small but still very accurate so that the cost of Andreas is not extremely high yet very productive in terms of safety and other common applications. Andreas does not have to concern itself over breaking a vase because these sensors make split second decisions just like a driverless car would expect that a driverless car sensors cost over seventy-five thousand dollars and these sensors are extremely small cutting the cost to only two-hundred dollars.

Second, Andreas is very stable and reliable when maneuvering through the house and outdoors. Andreas includes very good balance abilities so that Andreas is not falling over or failing to complete its designated tasks due to a mechanical movement issue. If a fire were ever to occur in a building, Andreas would not be stranded when the elevators are shut down. Andreas can go up and down stairs relatively easily ensuring the safety of the AI information in the robot, your money invested into buying the robot, and overall your helpful tool/friend in life, Andreas. When owning an Andreas robot you are guaranteed complete satisfaction and safety reliability.
Benefits
Benefits
The Andreas robot will benefit your life in various ways. Andreas brings Artificial Intelligence to the table at an extent that has never been seen before. The reason this robot will be the first machine with the most AI knowledge is because every aspect of Andreas's intelligence is completely wired using Artificial Intelligence.

In addition, the efficiency of the person owning Andreas will be increased dramatically. The functionality of a person's life with Andreas will grow due to more free time and less chores to take care of with Andreas helping out. Efficiency is a key benefit that Andreas is undoubtedly going to provide because Andreas will complete your tasks and organize your life into unimaginable ways.
Liabilities
Liabilities
For the relatively low cost Andreas, there are some liabilities to watch out for when owning one of these robots. The safety guarantee in Andreas ensures a valuable experience but, it is still important to watch for some possible liabilities.

Weight Support

Andreas is very independently functionable except when there is additional weight added on or leaned upon it. This liability could possibly be an outcome from putting on bags for Andreas to carry or leaning against Andreas. This could cause Andreas to break and/or collapse from the added, unaccounted for weight.

Electrical/Programming Disruption

Andreas is thoroughly programmed for its Artificial Intelligence software to be usable without any internal disruption. However, if there were to be external disruption, for example: hitting Andreas, pouring flammable liquid on Andreas, throwing Andreas, etc. Any sort of physical destruction to Andreas could be a liability to you, including fire and serious injury. Stay smart with Andreas and you will be rewarded a genius AI robot.